View cart
"Brazil Oil & Gas: The New Rules of the Game" has been added to your cart.
HOT
Communication Skills for Project Managers
Add to wishlist
Added to wishlist
Removed from wishlist
3
| | |
| --- | --- |
| Format | On-demand |
| Duration | 2 hrs |
| Level | |
| Certificate | Yes |
| Language | English |
| Access | 1 Year 24/7 |
| Publisher | Dr. David Pelton |
What you will learn
Once the course has been viewed and notes and exercises have been taken, project managers will have a much clearer idea of how they now communicate and what they'll need to do to more wisely communicate in the future.
Description
Better Project Management through Better Communication is a short, one-hour course that takes a unique look at communication, at what causes communication to break down and how project managers can use communication to more effectively and efficiently move their projects along and more comfortably and confidently work with their project teams and stakeholders.
The course takes managers through a series of stories and scenarios to remind them of what makes managers strong, consistent and dependable communicators and provides them with exercises to help them better assess their individual communication strengths and weaknesses.
Curriculum
Part 1: Why Project Managers don't communicate
Communication Deficiency Syndrome (CDS)
Understanding CDS
12 Steps to eliminating CDS
Part 2: What Project Managers can do to better handle communication breakdowns
Connectivity - the communication cycle (with workplace examples and exercise)
Connectivity - communication 'disruptive interferences' (noises)
3 ways to reduce or eliminate noise
Part 3: What Project Managers can do to better communicate
6 tools to better control and monitor the flow of communication between Project Managers and their teams
What makes Project Managers outstanding communicators, part 1 - 3 things they do that others don?t (with workplace examples and exercises)
What makes Project Managers outstanding communicators, part 2 - definition
Target Audience
Project Managers
Project leaders
Project Team
Frontline Managers
PMO Leaders
Specification:
Communication Skills for Project Managers
| | |
| --- | --- |
| Format | On-demand |
| Duration | 2 hrs |
| Level | |
| Certificate | Yes |
| Language | English |
| Access | 1 Year 24/7 |
| Publisher | Dr. David Pelton |
About the Publisher
David Pelton

Store Name:

Pelton Communications

Dr. David Pelton has been a professional communicator for over 40 years and has taught courses in communication and communication-related subjects for a number of national and international training/d... Read More >
Read More
Communication Skills for Project Managers
30-day money back guarantee
1-Year access
Secure encrypted payment
All Credit cards Accepted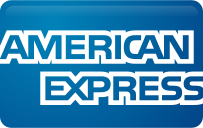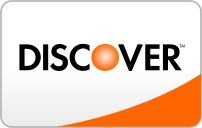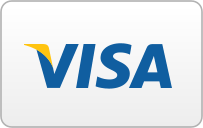 SKU:

PL 876911
Categories: Business, Communications, Project Management
Tags: Business, Communications, e-learning, on-demand, project management
Add to wishlist
Added to wishlist
Removed from wishlist
3
| | |
| --- | --- |
| Format | On-demand |
| Duration | 2 hrs |
| Level | |
| Certificate | Yes |
| Language | English |
| Access | 1 Year 24/7 |
| Publisher | Dr. David Pelton |