Add to wishlist
Added to wishlist
Removed from wishlist
2
| | |
| --- | --- |
| Format | On-demand |
| Duration | 1:30 hrs |
| Level | |
| Certificate | Yes |
| Language | English |
| Access | 1 Year 24/7 |
| Publisher | Jeff Adams |
What you will learn
Understand what Kaizen is, how to use it, and what to expect as an outcome
Understand KPI's, the difference between lead and lag measures, and how to properly define
KPI's
Description
If you've tried to change processes, but your meetings have been disjointed and unorganized with little to no impact. If you aren't sure what to measure or how to measure what is going on in your team, then this course is for you.
This course will expose you to KAIZEN – the practice of continuous improvement, so you will be able to use Kaizen events to coordinate your teams in solving problems and develop a culture of continuous improvement. Out of your Kaizen events, you will also understand how to develop appropriate KPI's that are lead measurements to drive pro active behavior in your growing continuous improvement culture.
Prerequisite:
Introduction to Lean Methodology
Curriculum
Welcome to the course
Definition of Kaizen
Elements of Kaizen event
Goals of a Kaizen event
What Kaizen looks like, and rules
Review PDCA wheel in conjunction with Kaizen
Sustaining the gains
Kaizen pitfalls
Process basics
Measurements
Lead vs. Lag indicators
Redefining the Target Condition
Benefits
How to establish KPIs
KPI examples
Target Audience
Anyone wanting to gain knowledge on how to better lead teams in problem solving initiatives, and want to come out with metrics that are relevant to the team and will help drive performance.
| | |
| --- | --- |
| Format | On-demand |
| Duration | 1:30 hrs |
| Level | |
| Certificate | Yes |
| Language | English |
| Access | 1 Year 24/7 |
| Publisher | Jeff Adams |
About the Publisher
Jeff Adams

Store Name:

Jeff Adams

Jeff Adams has over 20 years of experience in Continuous Improvement across various industries, including the US Military, Food Industry, Oil & Gas, and Construction. With certifications in Lean, ... Read More >
Read More
30-day money back guarantee
1-Year access
Secure encrypted payment
All Credit cards Accepted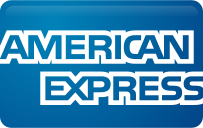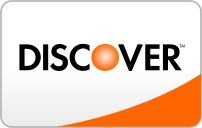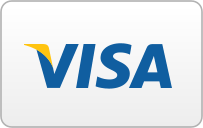 SKU:

PL 876954
Categories: Business, Project Management
Tags: e-learning, Kaizen, on-demand
Add to wishlist
Added to wishlist
Removed from wishlist
2
| | |
| --- | --- |
| Format | On-demand |
| Duration | 1:30 hrs |
| Level | |
| Certificate | Yes |
| Language | English |
| Access | 1 Year 24/7 |
| Publisher | Jeff Adams |