View cart
"Gas Lift Mastery – 4 Course Bundle" has been added to your cart.
HOT
Well Production Mechanisms – 3-Course Bundle
Add to wishlist
Added to wishlist
Removed from wishlist
2
| | |
| --- | --- |
| Format | On-demand |
| Access | 1 Year 24/7 |
| Duration | 7.5 hrs |
| Certificate | Yes |
| Language | English |
| Level | |
| Publisher | Damien Leonard |
What you will learn
Participants will acquire a good understanding of well production mechanisms and a general knowledge of most common artificial lift types.
Description
This bundle includes the 3 courses by Damien Leonard: Well Inflow, Well Outflow and Artificial Lift.

Well Production Mechanisms are one of the most important things to understand when working at optimizing your wells. Whether your well is in natural flow or it uses artificial lift, mastering the concepts of inflow and outflow will allow you to understand any well behavior and optimize it .
This class will give y ou all the knowledge you need regarding those two mechanisms and will introduce you to the most common artificial lift types.
Prerequisites:
Basic

knowledge on well architecture

Awareness on the oilfield terms
Curriculum
Course

1: 

Nodal Analysis – The Well Inflow Mechanism
Productivity index formula

Characteristics of reservoir rock

Porosity

Saturation

Permeability

Oil-water relative permeability

Oil-gas relative permeability

Bubble point

Viscosity

Formation volume factor

Skin

Deliverability curve (linear and Vogel)
Course
2: Nodal Analysis – The Well Out flow Mechanism
Fluid path from bottom to surface

Vertical flow pressure curves

Vertical lift performance curve

Hold up and slip velocity

Vertical flow regime

Effect of emulsion on viscosity

Why you need artificial lift

How to increase production

Exercises

:

Impact of 6 different parameters variation on inflow

and outflow
Course
3:
Artificial lift
A

rtificial lift repartition

Introduction to ESP

Introduction to PCP

Introduction to SRP

Introduction to

Jet & H

ydraulic

P

umping

Introduction to Gas Lift

Recap
Target Audience
Production, Petroleum or Well Performance Engineers to maximize their well production

Field Production Personnel

to understand the

importance

of data

Completion or Surface Facilities Engineers to understand what they can do to

help

maximizing well production
Specification:
Well Production Mechanisms – 3-Course Bundle
| | |
| --- | --- |
| Format | On-demand |
| Access | 1 Year 24/7 |
| Duration | 7.5 hrs |
| Certificate | Yes |
| Language | English |
| Level | |
| Publisher | Damien Leonard |
About the Publisher
Damien

Store Name:

Increase Well Production

With 15 years of professional experience in the industry, Damien is recognized subject matter expert in Well Performance topics, especially Gas Lift. Damien holds a master degree from the top ranke... Read More >
Read More
10 reviews for
Well Production Mechanisms – 3-Course Bundle
4.9
Well Production Mechanisms – 3-Course Bundle
30-day money back guarantee
1-Year access
Secure encrypted payment
All Credit cards Accepted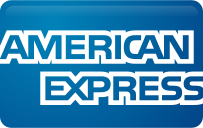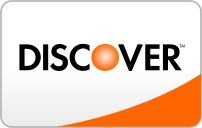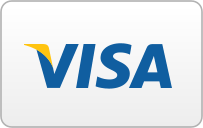 SKU:

PL-943587
Categories: E&P, Operations, Production, Well Engineering
Tags: Bundle, e-learning, Gas Lift, Gas Lift Equipment, on-demand, well inflow, well outflow
Add to wishlist
Added to wishlist
Removed from wishlist
2
| | |
| --- | --- |
| Format | On-demand |
| Access | 1 Year 24/7 |
| Duration | 7.5 hrs |
| Certificate | Yes |
| Language | English |
| Level | |
| Publisher | Damien Leonard |