View cart
"Brazil Oil & Gas: The New Rules of the Game" has been added to your cart.
Add to wishlist
Added to wishlist
Removed from wishlist
1
| | |
| --- | --- |
| Format | On-demand |
| Duration | 1 hr |
| Level | |
| Certificate | Yes |
| Language | English |
| Access | 1 Year 24/7 |
| Publisher | Jeff Adams |
What you will learn
Description
When looking at the flow of activity across your entire organization/plant, a.k.a. the value stream, Value Stream Mapping is a vital component for visualizing activities, waste, and the actual flow of things.
If your organization is disjointed, departments aren't working together, or activities don't flow well from one group to another and you want to eliminate silo-oriented thinking and activity, then this course will help you understand a tool that will get you on the right track to solving your problems.
Pre-requisite:
Introduction to Lean Methodology
Curriculum
Do you know
Introduction to VSM
VSM definition
Getting started
Benefits of VSM
Current state of VSM
VSM symbols
Takt time
Examine map to identify problems
Future state questions
Future state VSM
Future state icons
Critical success factors
Target Audience
For those wanting to understand the flow of activity across the entire organization, not necessarily the step by step detail of each process, but at a higher level of organization flow, this course will help you understand how to apply a vital tool of Lean.
Specification:
Value Stream Mapping
| | |
| --- | --- |
| Format | On-demand |
| Duration | 1 hr |
| Level | |
| Certificate | Yes |
| Language | English |
| Access | 1 Year 24/7 |
| Publisher | Jeff Adams |
About the Publisher
Jeff Adams

Store Name:

Jeff Adams

Jeff Adams has over 20 years of experience in Continuous Improvement across various industries, including the US Military, Food Industry, Oil & Gas, and Construction. With certifications in Lean, ... Read More >
Read More
30-day money back guarantee
1-Year access
Secure encrypted payment
All Credit cards Accepted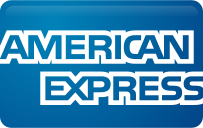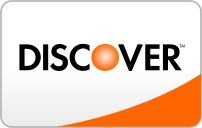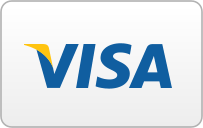 SKU:

PL 876957
Categories: Business, Project Management
Tags: e-learning, lean management, on-demand, value stream mapping
Add to wishlist
Added to wishlist
Removed from wishlist
1
| | |
| --- | --- |
| Format | On-demand |
| Duration | 1 hr |
| Level | |
| Certificate | Yes |
| Language | English |
| Access | 1 Year 24/7 |
| Publisher | Jeff Adams |