on-demand
Petrochemical Development Virtual by Reuters
30-day money back guarantee
1-Year access
Secure encrypted payment
All Credit cards Accepted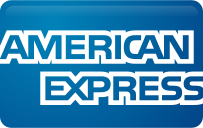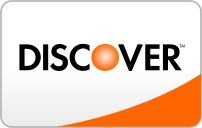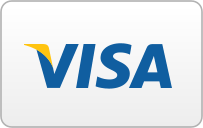 Add to wishlist
Added to wishlist
Removed from wishlist
0
| | |
| --- | --- |
| Duration | 2 days |
| Format | Live Virtual, On-demand |
| Language | English |
| Publisher | Reuters Events |
What you will learn
Over 30 industry leading speakers, more than 5,000 virtual attendees and 40 exhibitors discussing:
The Future of the Industry: Come together with the industry's biggest and most trusted voices to identify and assess the impact on the petrochemical industry

A deep dive into the Northeast Petrochemical Industry: Get front line insights on how the Northeast region is incentivizing growth and its plan to attract further investment

Transforming Technologies: Hear about the latest technologies transforming the digitalization of the industry

Moving Towards a Sustainable Future: Cut through the noise and understand how sustainability and profit can work together
Description
In collaboration with Reuters, we'd like to invite you to join this FREE 2-Day Digital Conference and Exhibition.
With the US and other major economies beginning to take tentative steps out of total lockdown, the petrochemical industry is trying to unpick the short and long term impact on existing and planned projects and operations.
On July 16-17 Reuters Events: Petrochemical Development Virtual 2020 will be addressing the most pressing questions facing the community at present, including: impact of covid-19, economic outlook, sustainability, digitalization and workforce development. With the entire global community facing similar questions we have decided to use our virtual event format as an opportunity to open the discussion across the US and beyond. To help serve our community during these uncertain times we are also making registration for this online event completely complimentary. So we would encourage you to join us as the global petrochemical community comes together to forge the future of the industry.
Curriculum
The Future of the Industry
Presentation: LANXESS Keynote Address - 
by Dr Antonis Papadourakis - President and CEO - 
LANXESS Corporation
Keynote Presentation: Future Proofing Companies for a World That Demands More - 
by Mark Vergnano - President & CEO - 
Chemours
Every year the world's burgeoning population is demanding more of the essential products that power modern society. At the same time, critical stakeholders—customers, consumers, investors, government---are expecting better environmental, social and governance performance from every industry
Understand what future companies must do to increase performance from an industry expert
Learn how companies and industries must balance essentiality with responsibility
Presentation: CNX Corporation Keynote Address - 
by Nick Deluliis - President & CEO - 
CNX Corporation
Presentation: The Markets: An Industry Health Check - 
by Chris Jahn - President & CEO - 
American Chemistry Council
Hear from Industry Expert about the global outlook for the petrochemical sector
Get an understanding of the Industry's prospects
A deep dive into the Northeast Petrochemical Industry
Presentation: Regional Review - 
by Jerry James - President - 
Artex Oil and 
Joe Eddy - 
President - 
Eagle
Hear from industry experts on how the region has been progressing
Hear about the regions position currently
What needs to happen to create a new petrochemical hub
Presentation: The Tri-State Region - Developing the Industry - 
by Denise Brinley - Executive Director
 - Pennsylvania's Governors Office
 and Matt Cybulski - 
Director - Shale Energy & Petrochemicals 
JobsOhio
Find out how the region is supporting the development of the petrochemical sector
Understand regional incentive programs
Find out how the region can develop into a world class petrochemical sphere
Presentation: Update on the Shell Plant - 
by Michael Marr - Business Integration Lead - 
Shell
Hear directly from Shell on their plans post COVID-19 and the site's measured return to work system in the current climate
Panel: Site Selection - Laying the Foundations - 
by Paul Marsden - Senior Vice President - 
Bechtel and 
Ed Looman - 
Project Manager - 
OhioSE
Hear what the area has to offer and how the tri-state region collaborates for effective site selection
Understand what key companies look for when selecting sites
Find out how challenges within sites can be mitigated
Future of digitalization for the petrochemical industry
Presentation: Digital Transformation - People Matter - 
by Claudia Zuluaga - Principal Digital Product Manager - 
Shell
Now more than ever, companies around the world are transforming the way they work and operate. The 4th Industrial Revolution has made us aware of endless possibilities to deploy, apply and embrace digital products, developments and processes
Learn the 3 critical factors to succeed in digital transformation and why what really matters is people
Presentation: Petrochemical 2.0 - Going Digital - 
by Guilherme Baeta - Chief Digital Officer - 
Braskem
Hear how you can ensure your company stays ahead of the game
Understand key digital developments in the petrochemical sphere
The future of digitalization post COVID-19
Presentation: BASF Digitalization Keynote
Moving towards a sustainable future
Presentation: Sustainability in the Industry - Biomass Balanced Products - 
by Dr. Andreas Kicherer - Director Corporate Sustainability - 
BASF
Understand how environmental sustainability and profit can work together
Hear how the petrochemical industry can be leader in environmental sustainability
Target Audience
Employees of Petrochemical, Chemical, Refining or LNG plant owner/operator or EPC company such as ExxonMobil, Shell Chemical, Westlake Chemical or Bechtel, Wood, Worley etc., in a technical role.
Employees of companies that sell solutions to Downstream Producer Companies, such as Consultants, Solution/Service Providers, Tool/Equipment Providers, Technology/Software Providers etc.
Sales, marketing or business development personnel.
Specification:
Petrochemical Development Virtual by Reuters
| | |
| --- | --- |
| Duration | 2 days |
| Format | Live Virtual, On-demand |
| Language | English |
| Publisher | Reuters Events |
About the Publisher
Reuters Events

Store Name:

Reuters Events

Grown through endeavour… powered by results Founded as FCBI round a kitchen table in 1990, originally with a focus on emerging markets, the company has grown organically in size and influence ever s... Read More >
Read More
Petrochemical Development Virtual by Reuters
30-day money back guarantee
1-Year access
Secure encrypted payment
All Credit cards Accepted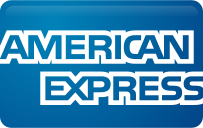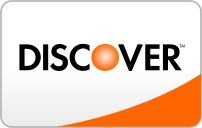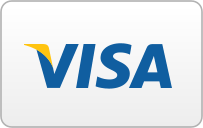 SKU:

RT-876882283
Categories: Downstream, Maintenance, Petrochemical
Tags: downstream conference, downstream event, Event, Oil and Gas, online, virtual conference, webinar
Add to wishlist
Added to wishlist
Removed from wishlist
0
| | |
| --- | --- |
| Duration | 2 days |
| Format | Live Virtual, On-demand |
| Language | English |
| Publisher | Reuters Events |