View cart
"New Manager Training Starter Kit" has been added to your cart.
Live Virtual
EPC Sales and Proposals
Add to wishlist
Added to wishlist
Removed from wishlist
0
| | |
| --- | --- |
| Format | In-classroom |
| Duration | 2 days |
| Level | |
| Certificate | Yes |
| Language | English |
| Publisher | Martin J. Van Sickels & Richard A. Olliver |
What you will learn
You will learn Upon completion, participants will gain a better understanding of the importance and complexity of the "Sales/Proposal Process" within EPC firm and the key elements and procedures required to maintain or improve successful outcomes.
Description
EPC Sales and Proposals is a two-day course for improving your business skills and probable outcomes, aimed at achieving continued success by professionals in the Energy and Infrastructure business arena for those engaged in selling, business development, proposals, and support activities for the capture of EPC Projects and EPC Services.
This seminar will identify and discuss the key components and steps in the pursuit of the sale of EPC projects and EPC services e.g. prospect identification, ranking, deciding to bid or not to bid, key steps in the proposal preparation process, approach to pricing, and selling approach. The course outline is shown below. The course will include several exercises over the two-day period. Participants will receive copies of the presentation and supplemental materials.
The course will be taught by Richard Olliver and Martin Van Sickels who will be sharing with you the benefits of lessons learned combined over 80 years as a Sales/Business Development/Proposal Preparation Professionals in the international Engineering and Construction arena.
Event Locations and Dates:
Contact us for Locations and Dates at [email protected]
The course will be conducted over two consecutive days. Continental breakfast, lunch, and mid-morning and mid-afternoon refreshments are included.
* This course is available for in-company delivery.
Curriculum
Day 1: Selling and Business Development for EPC Projects and Services
Importance of Selling & Business Development (BD) for EPC in the Energy Industry?
What is Selling & Business Development (BD)?
What is Successful Selling & BD (On the Surface)?
What is Successful Selling & BD (Behind the Scenes)?
Who is the SELLER in the Energy Industry?
Who is the BUYER in the Energy Industry?
What are the various types of Clients in the Energy Industry?
What are the various types of SERVICES being sold in the Energy Industry?
What are the core issues that every SALES person must deal with?!
What does the overall Energy EPC Services Market look like?
What is the actual role (Responsibility & Accountability) of the Sales/BD person in the EPC Industry?
What is the SELLING/BUSINESS DEVELOPMENT PROCESS in the EPC Industry?
Request for Qualifications (RFQ)
Request for Proposal (RFP)
How do you plan and prepare a QUALIFICATIONS PACKAGE, BID or COMMERCIAL PROPOSAL?
What happens when you WIN?
What happens when you LOSE?
Why are Proposals important for Successful Selling in the EPC Industry?
Day 2: Proposals for EPC Projects and Services
Overview
Key Meetings
Winning Strategy
Proposal Plan & Kick-off
Midpoint Progress Review
Executive Management Midpoint Review
Peer (Red/Blue) Team Review
Operations Review
Executive Management Final Review
Pricing Review by Pricing Review Committee
Executive Management Pricing Review
Major Proposal Preparation Activities
Assign Proposal Core Team
Identify Clients Wants & Needs
Identify Proposal Deliverables
Prepare Proposal Strategy
Create Proposal Plan & Hold Kick-off Meeting
Define Proposal Work Tasks
Prepare Project Scope of Work
Develop Project Execution Plans
Prepare Risk Analysis
Prepare Commercial Elements
Assemble Technical Definition
Create Technical Proposal
Develop Total Project Cost
Create Un-Priced Commercial Proposal
Target Audience
Employees of EPC firms who are currently engaged in Marketing, Sales, BD or Proposal activities, including anyone involved directly or indirectly in the EPC selling process e.g. sales/BD activities, determining what to bid, proposal preparation, costing and pricing, commercial terms, sale and follow up.
Professionals or trainees in Marketing, Sales/BD, Proposals, Project/Program Management, Engineering, Procurement, Construction, Technology, Commercial, Legal, Financial and Quality Assurance.
Employees of EPC Owner/Operator customers who select and evaluate bids from EPC firms.
Organizations looking to sell products and services to oil and gas companies.
Specification:
EPC Sales and Proposals
| | |
| --- | --- |
| Format | In-classroom |
| Duration | 2 days |
| Level | |
| Certificate | Yes |
| Language | English |
| Publisher | Martin J. Van Sickels & Richard A. Olliver |
About the Publisher
Martin V. Sickels

Store Name:

EPC Sales

Martin has been in the process and engineering construction business for over 40 years, serving in a wide range of responsible roles including director of worldwide proposals for M.W. Kellogg. Upon t... Read More >
Read More
Secure encrypted payment
All Credit cards Accepted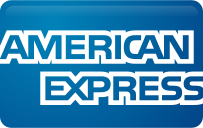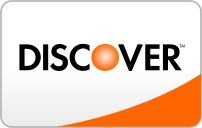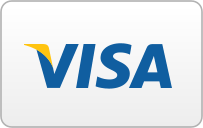 SKU:

PL 876901B
Category: Business
Tags: Business Development, EPC Sales, in-classroom, Sales
Add to wishlist
Added to wishlist
Removed from wishlist
0
| | |
| --- | --- |
| Format | In-classroom |
| Duration | 2 days |
| Level | |
| Certificate | Yes |
| Language | English |
| Publisher | Martin J. Van Sickels & Richard A. Olliver |