HOT
Ambient Seismic Imaging Throughout the Life Cycles of Unconventional Fields
Add to wishlist
Added to wishlist
Removed from wishlist
1
| | |
| --- | --- |
| Format | On-demand |
| Duration | 1 hr |
| Level | |
| Certificate | Yes |
| Language | English |
| Access | 1 Year 24/7 |
| Publisher | AAPG |
What you will learn
An overview of a new ambient seismic imaging method and applications of the method throughout the lifecycles (exploration through refracing) of unconventional oil and/or gas fields. These applications include: direct imaging of hydraulic fractures, hydraulically stimulated natural fractures, stimulated reservoir volumes, and producing volumes; stress mapping in three dimensions before, during and after fracing; and Discrete Fracture Network (DFN) frac and reservoir simulation..
Applications of ambient seismic imaging to exploration and development of conventional and fractured reservoirs.
Types of seismic phenomena produced by hydraulic fracturing and the value of imaging total trace energy instead of simply locating microearthquakes. (Microearthquakes produce only a small fraction of the seismic signal.)
Description
Newly developed ambient seismic imaging methods have valuable applications in each phase of the life cycles of unconventional fields. Exploration, development planning, design of hydraulic fractures and refractures, reservoir management and production forecasting benefit from detailed three-dimensional images of natural and induced seismic activity. The method also is applied to monitor production and waterfloods in conventional reservoirs, CO2 sequestration, water influx into mines, mine stability, mine monitoring, and water or CO2 floods.
The Method:
Produces direct images of hydraulic fractures and natural fractures stimulated by hydraulic fractures as complex surfaces and networks.
Can image the natural, continuous background seismicity of the earth during 3D reflection surveys and prior to frac monitoring.The resulting images are direct indicators of natural-fracture-mediated permeability.
Applications that will be discussed include:
Identifying natural fracture zones prior to drilling and fracing.
Direct imaging of both the Stimulated Reservoir Volume and the Active Production Volume.
Discrete Fracture Network (DFN) frac and reservoir simulation. (The images can be imported directly into DFN simulators.)
Inversion of the images to map reservoir stress and stress changes before fracing, during fracing, and during production.
Refrac monitoring.
Curriculum
Definitions
Direct imaging of SRV
Passive seismic monitoring through the unconventional
Seismic emission tomography
Summation increases, suppresses random noise, reveals fractures
Generating a raster TFI from the stacked semblance volume
Overview of seismic energy sources
Stacked semblance overlain on reflection seismic
Stimulated reservoir volume
Induced fracture image
Active production volume
Stress inversion
Tributary drainage volume
Target Audience
Anyone interested in unconventional exploration and development, hydraulic fracturing, geomechanics, hydraulic fracture simulation, or reservoir simulation. Also, those interested in applications of ambient seismic imaging to exploration and development of fractured or conventional reservoirs.
Specification:
Ambient Seismic Imaging Throughout the Life Cycles of Unconventional Fields
| | |
| --- | --- |
| Format | On-demand |
| Duration | 1 hr |
| Level | |
| Certificate | Yes |
| Language | English |
| Access | 1 Year 24/7 |
| Publisher | AAPG |
About the Publisher
AAPG

Store Name:

AAPG

American Association of Petroleum Geologists Since its founding in 1917, the American Association of Petroleum Geologists has been a pillar of the worldwide scientific community. The original purpo... Read More >
Read More
Ambient Seismic Imaging Throughout the Life Cycles of Unconventional Fields
30-day money back guarantee
1-Year access
Secure encrypted payment
All Credit cards Accepted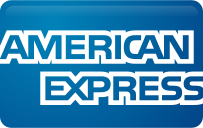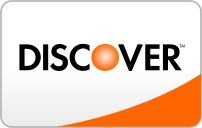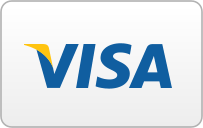 SKU:

PL 876985
Category: Geosciences
Tags: e-learning, on-demand, Seismic Imaging
Add to wishlist
Added to wishlist
Removed from wishlist
1
| | |
| --- | --- |
| Format | On-demand |
| Duration | 1 hr |
| Level | |
| Certificate | Yes |
| Language | English |
| Access | 1 Year 24/7 |
| Publisher | AAPG |